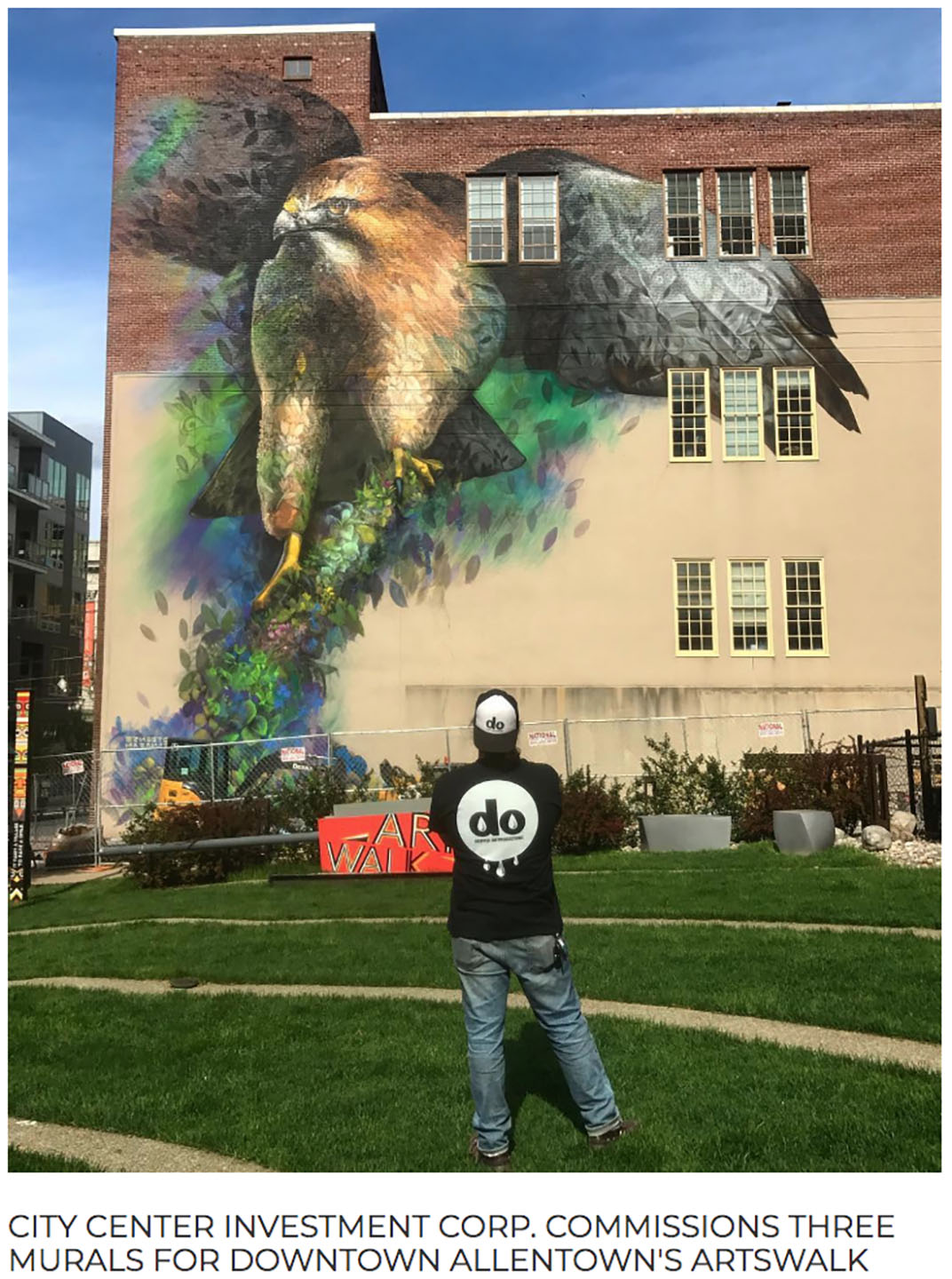 Article from clients web site regarding Dripped On Productions transformative mural project in the spring of 2019 in Allentown, PA.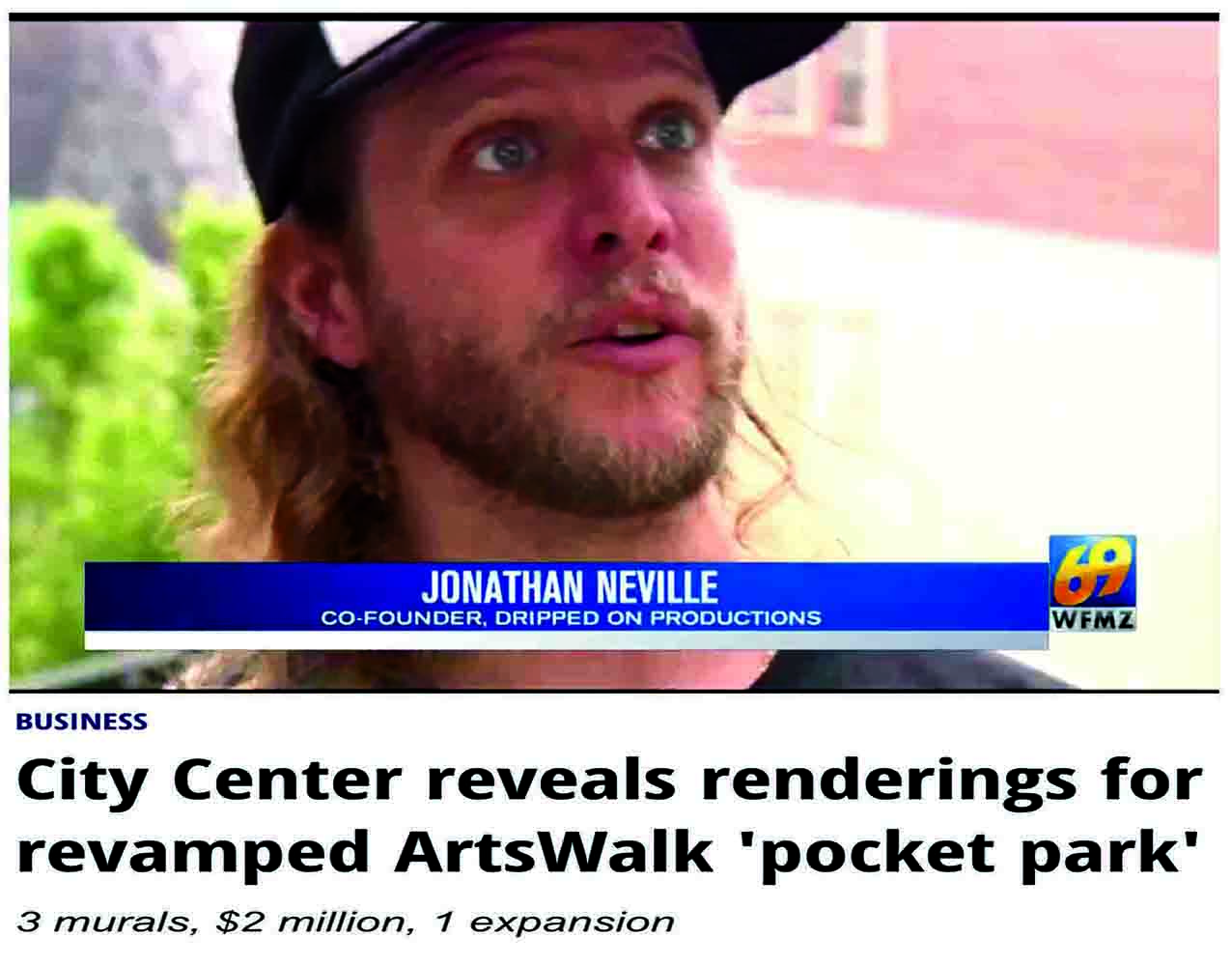 Article and news interview of Dripped On Productions founders Jonathan Neville and Denton Burrows on 69 News Allentown, PA from spring 2019 project with City Center Investment Corporation.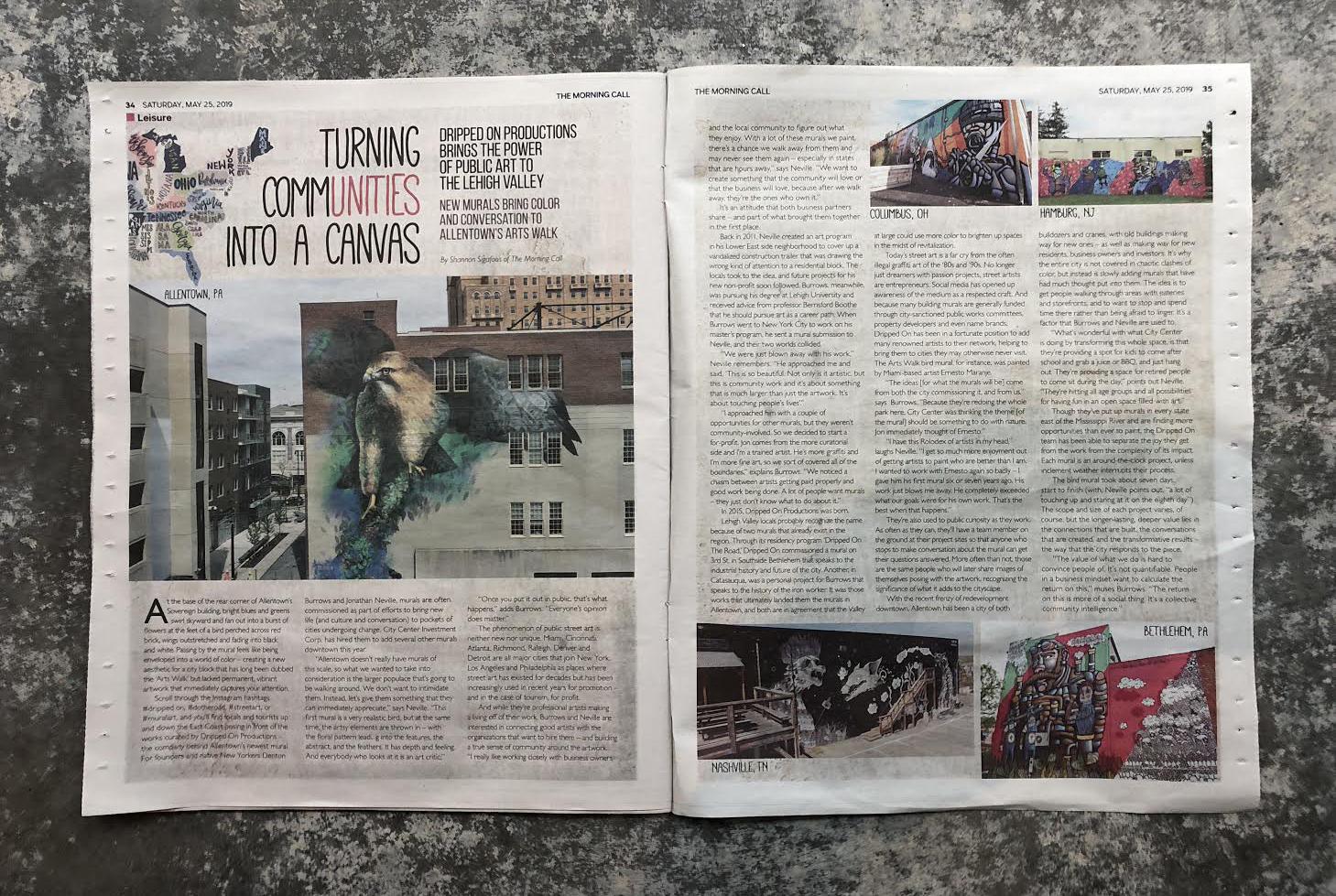 Dripped On Productions was featured in a full spread article in Allentown's major newspaper The Morning Call about our recent work beatifying the city.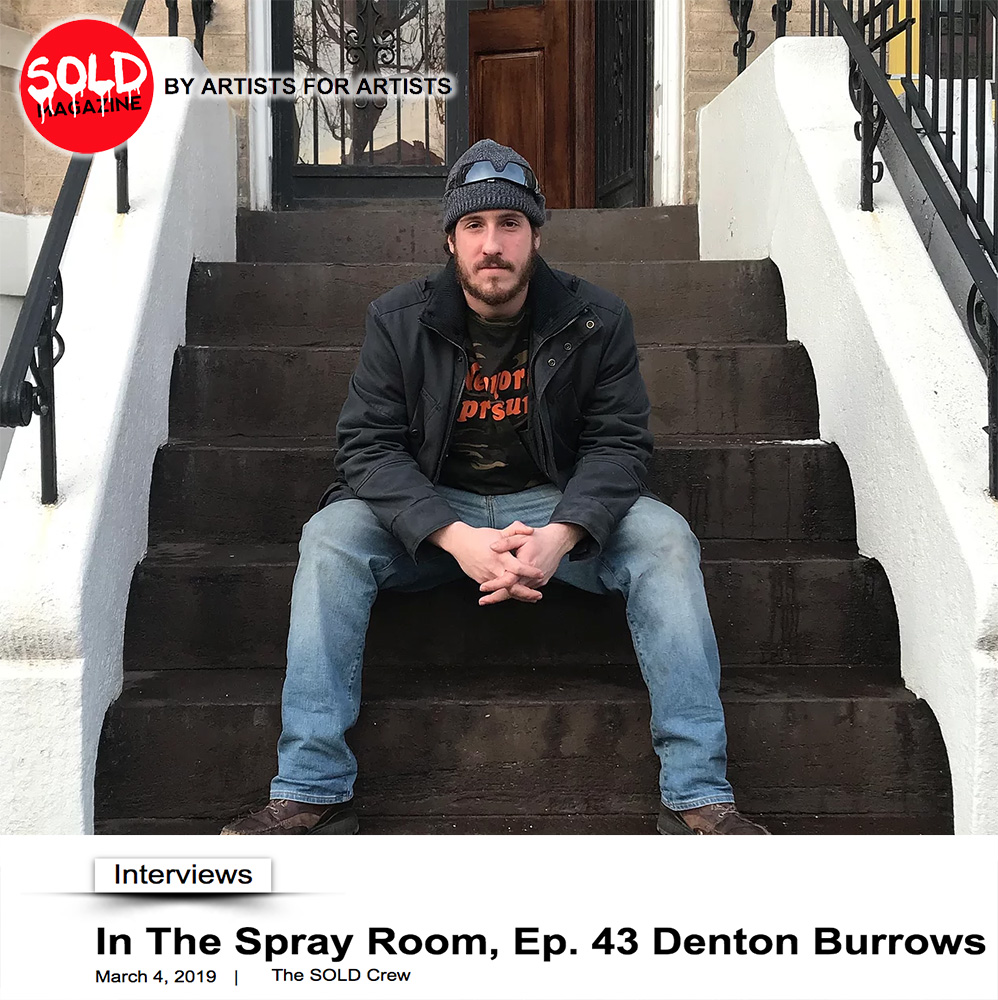 Article and interview of Denton Burrows, co - founder Dripped On Productions, on the company and his art and influence.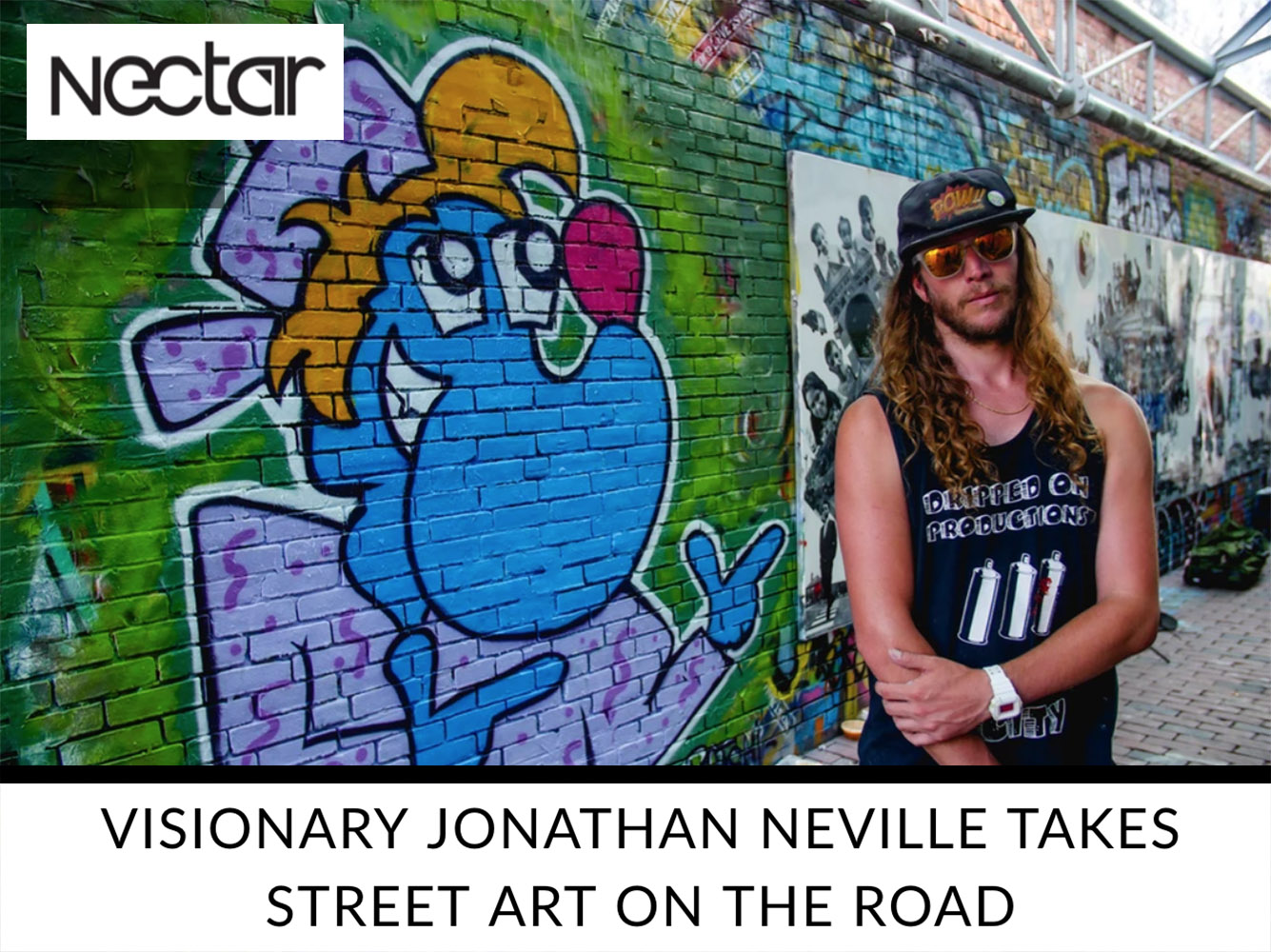 Article and interview with Nectar Sunglasses featuring Dripped On co - founder Jonathan Neville about his influences, Dripped On, and our residency program Dripped On The Road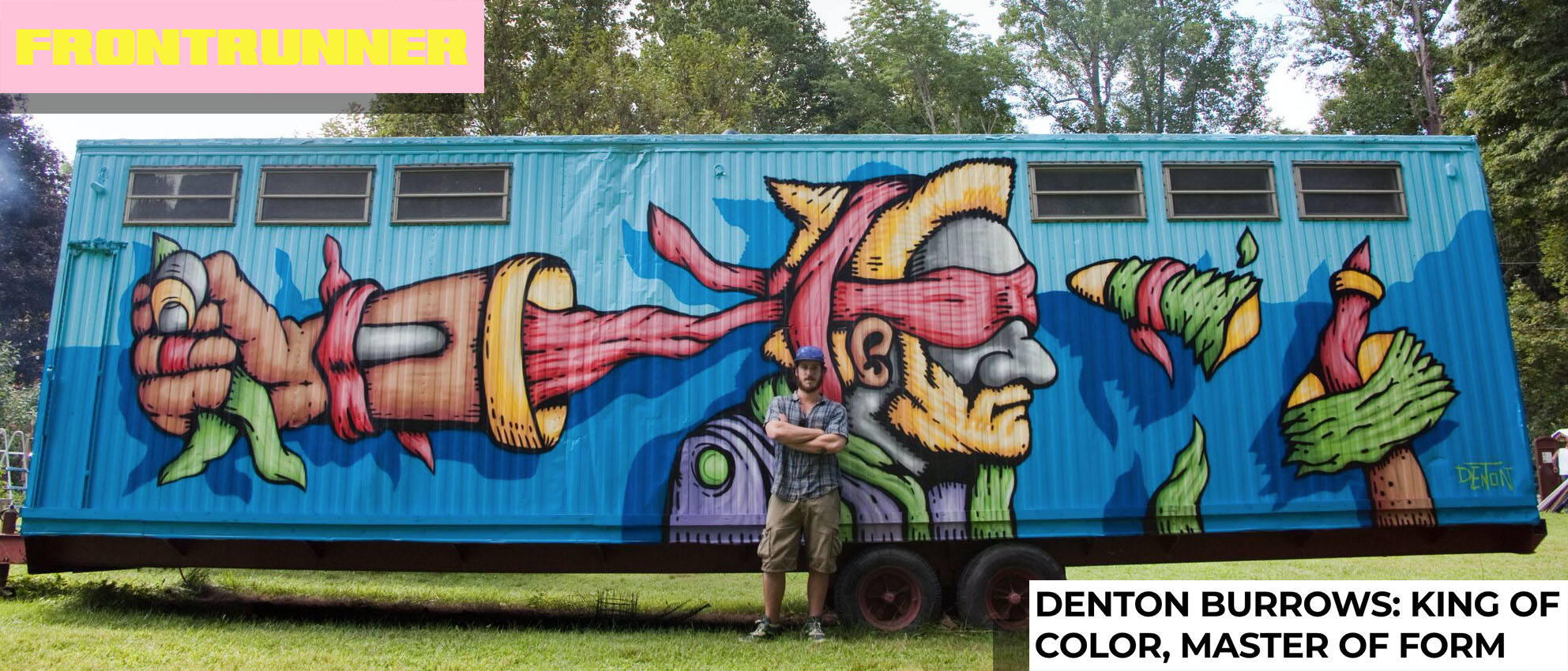 Article in Frontrunner Magazine with Dripped On co - founder Denton Burrows about his work and vision, as well as Dripped On Productions & Dripped On The Road.